friday ♦ chef showcase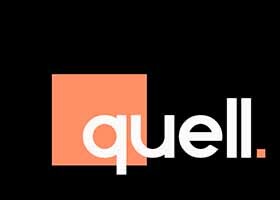 Quell is a talent management agency focused on increasing the visibility of underrepresented chefs, beverage experts and thought leaders in an industry where many of the top opportunities are unevenly distributed. They are a purpose-built collective with a mission to redefine and create a more equitable and inclusive industry that allows diversity to thrive.
Quell will be presenting a pop-up restaurant experience featuring Master Chef Canada's Marissa Leon-John and Globe and Mail's list of "Canada's Next Star Chef's" for 2020, Bashir Munye, in collaboration with stackt Chef-in-Residence Trevor Lui. The Quell kitchen will be presenting dishes focused on food indigeneity + locality for all three days of COMEBACK.
Tables of 6, 4 and 2 are available for each seating. $2 from every ticket purchase will go toward The Stop Community Food Centre.
THE LINEUP x FRIDAY
Located in the Pavilion - Outdoor Dining

Seating 1: 5:30PM - 7:30PM
Seating 2: 8:00PM - 9:00PM

MENU:
Saag, Heirloom Carrots & Papadam
Monk fish with roasted pumpkin purée, green sauce, puffed wild rice
"Scallop" Tajine with king oyster mushroom, saffron tomato sauce, cauliflower couscous
Beet "Tartare" with berbere, kifto, Injera
Curd n crumble with citrus, spiced cream, sablé crumble

About The Stop:
From its origins as one of Canada's first food banks in the 1980's, The Stop has blossomed into a thriving community hub where neighbours participate in a broad range of programs that provide healthy food, foster social connections, build food skills, and promote civic engagement.
We believe that nutritious, sustainable, and culturally appropriate food is a human right for all. The Stop strives to increase access to healthy food in a manner that maintains dignity, builds health and community, and challenges inequality
To support the community, The Stop will be collecting the following items from guests over the duration of COMEBACK in the Box Office:
Feminine Products
Canned tuna or chicken
Canned fruit
Canned beans
Dried beans, lentils, pasta